Lucan Host the Richie Delaney Tournament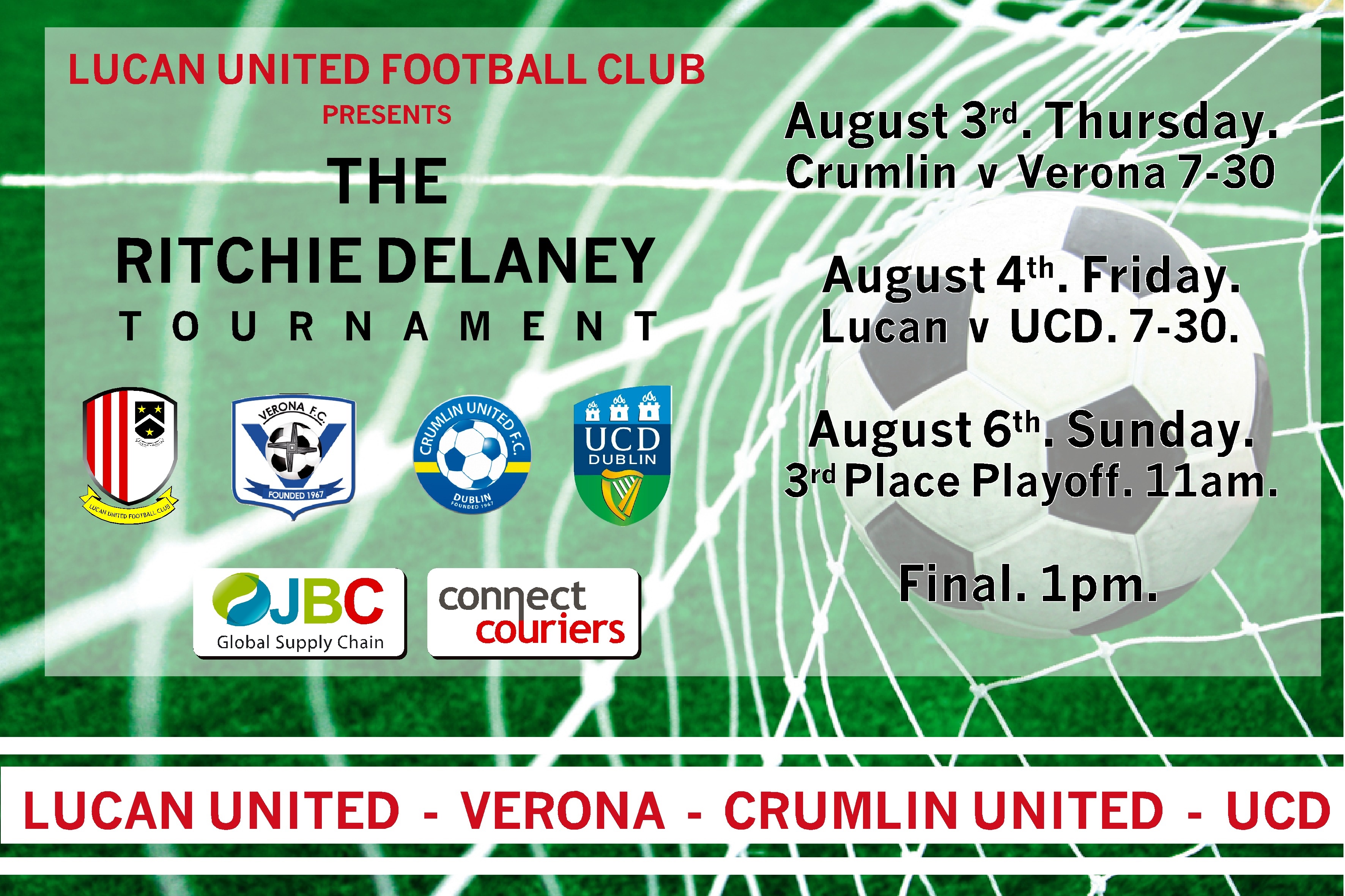 Richie Delaney Tournament. 2017.
Lucan will defend the Richie Delaney Cup this year against the same opponents as 2016.
The event will be held in Celbridge Football Park over the Bank Holiday weekend with matches Thursday Friday and Sunday.
The Teams Taking Part are:
Crumlin United FC
Verona FC
UCD
Lucan United FC
Good luck all the teams. Come Support.